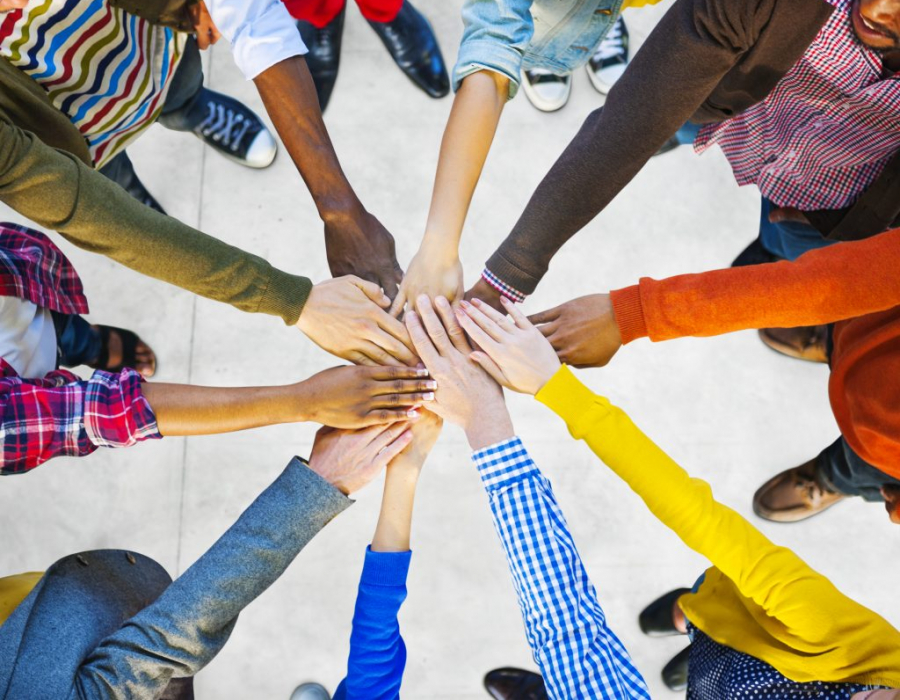 Sharing perspectives, understanding differences
We're all different in many ways. We all have unique perspectives. Understanding and sharing those differences and perspectives helps create an inclusive environment where we feel valued and can contribute fully to AAUW's mission.
But it's not easy to have what AAUW National describes as "difficult conversations."
That's where a series of diversity, equity and inclusion (DEI) discussions comes in. The AAUW FL DEI Committee has scheduled DEI Dialogues via Zoom for the second Saturday of the month, from October 2021 through March 2022.
The dialogues aim to help you become more comfortable sharing your perspectives or having those difficult conversations – and to inspire you to consider diversity, equity and inclusion in all aspects of your life.
Dialogue schedule
Our DEI Dialogues are open to all members and guests. To participate in an upcoming session, contact Jonnie Mae Perry, AAUW FL DEI Committee chair.
All dialogues are being recorded and the videos posted in the Branch Resources section of the website. So if you missed a session, you won't miss out.
DEI Dialogue #1: October 9, 2021 – Implicit bias – the attitudes and stereotypes that we have but are not aware of. These biases may influence our thinking in ways we're not even aware of and can't totally control. The dialogue focuses on identifying our implicit biases and ways of addressing them.
DEI Dialogue#2:  November 13, 2021 – Micro-aggression – a comment or action that subtly and often unconsciously or unintentionally expresses a prejudiced attitude toward a member of a marginalized group. The session focuses on how to identify and avoid micro-aggressions in our actions and language.
DEI Dialogues #3:  December 11, 2021 – DEI chair Jonnie Mae Perry explains how both diversity and inclusion are needed in our state and branch organizations. Then seven other AAUW members share their observations, personal experiences, and questions regarding inclusion.
DEI Dialogues #4:  January 8, 2022 – Diversity in faith – Join Dr. Lucinda Mosher for a discussion on the diversity of religions in Florida and how we may engage with one's own faith and the beliefs of others.  Dr. Lucinda Mosher is a faculty associate in Interreligious Studies and senior scholar for Executive and Professional Education at Hartford International University for Religion and Peace. She teaches courses in interreligious studies, comparative theology, leadership, and Christian-Muslim concerns.
DEI Dialogues #5:  February 12, 2022 – Florida's History of Racism – Andrew Sorbo, a retired History Teacher and Principal. talks about the history of racism in Florida.  Andrew is an Art Collector and has Artifacts dating back to 1500 BC. He is a facilitator of Social and Racial Justice workshops, including the 1619 Project and African Civilizations.
DEI Dialogues #6: March 12, 2022 –

The Influence of Culture on Perception of Self in Girls and Young Women with Jacqueline E. Jacobs.