Hello AAUW Florida Members,
I hope you are all safe and healthy and practicing physical distancing and social connectivity. We are all learning to find new ways of connecting!
With the arrival of Covid-19, arrival, AAUW Florida began focusing on finding ways to conduct business while self-isolating. With that in mind, we held our bylaws-mandated annual meeting electronically and asked for nominations by email.
Read the special May edition of
floriVision
 that provides you with results from our elections, awards and some of the other items which would have been included if the meeting had been conducted at our convention.
This Saturday at 4 pm, we will hold a zoom meeting  (see details below) to present branch awards, introduce the new elected officers, hear just a little about our research and get an update from AAUW National CEO, Kim Churches. This is a very abbreviated version of some of what you would have heard at convention, and we felt is was important to share it with the membership.  The link was sent earlier and is included in the attached newsletter.
We are learning to conduct business in a variety of ways, so that we can continue to work to promote AAUW's mission. Perhaps they will inspire you to try something different for your branch. Please let the AAUW Board know how we can support your branch and your members.
Stay safe and healthy! Thank you for your continued work to empower women and girls! It has been an honor to serve as your President.
Patricia Ross                                                                                                                                          President,  AAUW Florida
 Click here to read the special May issue of floriVision
Meet your new Board Members
Director for Development: Ellen Roche
Director for Membership: Rose Llanos
Secretary: Fay Murphy

There were no nominations for the position of Director for Communications.
The position will be filled through appointment by the Board of Directors, as outlined in the AAUW FL Bylaws
~~~~~~~~~~~~~~~~~~~~~~~~~~~~~
~~~~~~~~~~~~~~~~~~~~~~~~~~~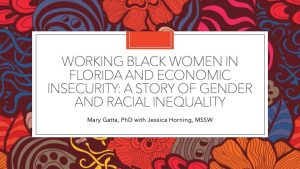 See the new AAUW Florida Report: Executive Summary:
  The full report can be found on the Women's Economic Security page under the  Advocacy tab.   
American Association of University Women (AAUW) Flagler, Jacksonville, St. Augustine, Sarasota and Tampa Branches supported this research through AAUW-Florida state grants, and the Weston branch supporting through member contributions 
Watch Dr. Gatta's video about her latest research
Read Dr. Gatta's Op-Ed in Florida Courier, April 24, 2020
~~~~~~~~~~~~~~~~~~~~~~~~~~~~~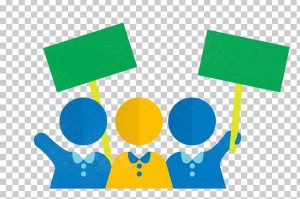 Take advantage of the Public Policy Resource Links on the Public Policy Page
~~~~~~~~~~~~~~~~~~~~~~~~~~~~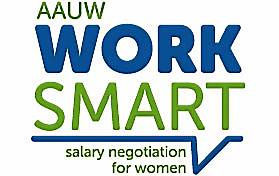 Sign up now to start your free, online salary negotiation workshop.
Chances are, you deserve a raise. This free online course will give you the tools you need to successfully negotiate and close the pay gap for women everywhere. Register today!
~~~~~~~~~~~~~~~~~~~~~~~~~~~~~~
Celebrate the 100th Anniversary of Women's Right to Vote!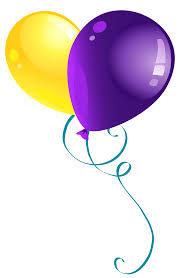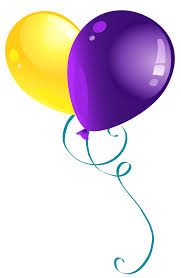 After a 72 year battle, women won the right to vote when Congress passed the 19th Amendment in 1919 and 36 states ratified it by 1920.  
Visit the Women's Vote Centennial page for valuable resources and ideas from other branches to enhance your celebration!
~~~~~~~~~~~~~~~~~~~~~~~~~~~~~
AAUW Florida Brings Tech Trek to Stetson and FAU Jupiter with  STEM  camps for Middle School Girls
2019 TECH TREK FLORIDA STEM SUMMER CAMPS
Tech Trek Florida had another great year.  For the first time two one-week STEM camps were offered this year; each served 48 girls who will enter the 8th grade at the beginning of the academic year.  The girls lived in campus dorms, ate in the university cafeterias and went to classes and workshops in the campus classrooms and labs. In the morning the girls attended a , 4-day core class of their choice and rotated through eight different STEM workshops in the afternoon.  There was an interesting all camp activity each evening including a dinner with local women representing a variety of STEM careers. One day the girls went on an all-day visit to a nearby STEM related facility. The camp was free to the girls who were selected to attend a camp. However, their families were required to pay $50 registration fee as soon as the girls were notified that had they had been chosen to attend the camp of their choice
The earliest camp was held at Stetson University, DeLand, FL with Shawnrece Campbell as Camp Director.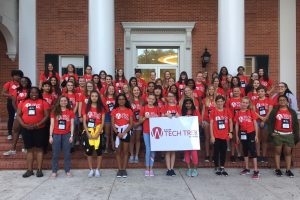 The girls spent the mornings in core courses including robotics, coding, rockets, and plastic pollution. In the afternoon they rotated through workshops dealing with engineering, math, physics, rumba, yoga, DNA, and 3D printing.  All participants spent time learning about herbarium science and helping Stetson's herbarium team on its cataloging project. One of the special events a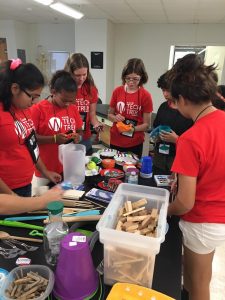 t the Stetson camp was a field trip to the Marine Discovery Center in New Smyrna Beach. At the Professional Women's night dinner the girls dined at tables with one or two women who have careers in a variety of STEM fields. This gave the girls an opportunity to ask the women why they chose those careers and what sort of things they did at work. During the evening the campers were delighted to meet Dr. Wendy Libby, president of Stetson University who has a B.S. in biology.
The second camp was held the following week at Florida Atlantic University in Jupiter Florida.  The girls chose from their 12-hour core courses in coding, engineering, marine biology and neuroscience.  In the afternoon they rotated through the 90-minute workshops in cyber security, neuroscience, finance delivered by Wells Fargo Bank personnel, rumba, creating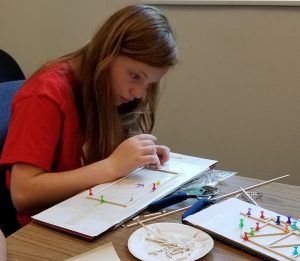 a power point presentation, chemistry and DNA.  The girls lived in a dorm and ate their meals in the dining hall.  All of their classes were held in the university classrooms and labs. Five of the evening activities were held in the student center.
One of the biggest highlights of the camp were the Professional Women's Night dinner held at the Abacoa Golf Club very near the FAU campus.  Professional Women in the area came from Aerojet Rocketdyne, Max Planck, Scripps, Office Depot and other STEM professionals representing a variety of careers ate at tables with the girls and answered their questions. A panel discussion followed the dinner.  The girls had an opportunity to ask more questions following the presentations
It was so exciting to see girls from across the state meet each other, become friends and learn that there were many other girls just like them with interests in STEM activities.  Past campers have related to us how they have continued to interact with or run into former campers as they move through high school and into college.
Thank you to all branches, corporate sponsors and individuals who make this once in a lifetime experiences available to the girls of Florida.
YOUNG WOMEN INTERESTED IN STEM AT A FLORIDA TECH TREK CAMP
At each Tech Trek camp the girls are immersed in a world that empowers and encourages them to think about themselves as future scientists, engineers, mathematicians, and computer specialists. They learn about the various STEM fields by attending core classes, work and Professional Women's Night where they meet women who are currently working in various STEM careers.  The girls also work in very small groups where they learn to build bridges, program robots to do specific tasks, write computer applications, etc.
For additional information visit the AAUW Florida Tech Trek website. You can help raise funds for the camps by shopping at smile.amazon.com and select the AAUW Florida Supporting Foundation as your charity. The Amazon Foundation will donate a small percentage of the price of the items you purchase to the foundation that sponsors the TechTrek camps.  Branches are encouraged to hold a Turn Out for Tech Trek  fundraiser to help support the program.
Are you excited about young women in STEM? Click here to visit the link for for more information or to become a sponsor!