Due to concerns for the health and well being of our members regarding COVID-19 (coronavirus) the AAUW FL 2020 Convention is being cancelled.
Convention registration fees will be refunded.
Members are asked to handle their hotel arrangement changes directly with the hotel.
AAUW Florida Leadership Conference

April 17-18, 2021

Daytona Beach
~~~~~~~~~~~~~~~~~~~~~~~~~~~~~
~~~~~~~~~~~~~~~~~~~~~~~~~~~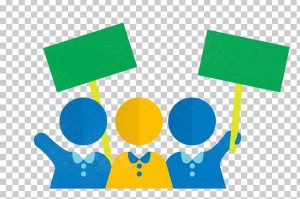 Take advantage of the Public Policy Resource Links on the Public Policy Page
~~~~~~~~~~~~~~~~~~~~~~~~~~~~~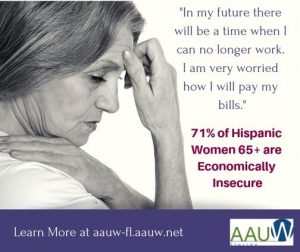 See the new AAUW Florida Report: Executive Summary:
AAUW FL is asking its branches to observe Hispanic Women's Equal Pay Day this year by making sure that our governmental leaders and other decision-makers are made aware of our sponsored research report:
Deliver a copy of the report to your state legislators, and/or your county and city governmental leaders.  https://aauw-fl.aauw.net/files/2019/05/Gatta-WISH-5-1-19.pdf
Provide a copy to local organizations of Hispanic/Latino people and/or organizations serving this population. (Note that "Hispanic" is a census category and includes people with ancestry from a variety of countries. The organizations may be called something else.)
Write an op-ed to your local newspaper using some of the material below or your own ideas. Make sure they are based on the report.
Share the report with local social service organizations.
Post information on your social media including the link to the report. Use the  infographics found here.
Please see the Women's Economic Security tab under ADVOCACY to view full report.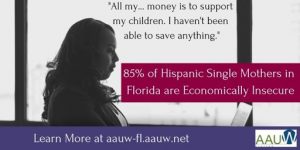 Use the images above as well as those on the Economic Security tab under Advocacy to help disseminate this report to local agencies, news outlets and local legislators – Right click on image, Click on Save image as.., Save to appropriate file)
~~~~~~~~~~~~~~~~~~~~~~~~~~~~~~~~~~
~~~~~~~~~~~~~~~~~~~~~~~~~~~~~~
AAUW Flagler Partners with Painting With a Twist to Celebrate 100th Anniversary of 19th Amendment
AAUW Flagler and Painting with a Twist unveiled the newest additions to the Painting with a Twist design catalog on September 20, 2019.  AAUW Flagler reached out to Cyndi Morelewicz, owner, and Sara DeLong, studio manager of Painting with a Twist, Palm Coast, to develop a design that celebrates next year's 100 Anniversary of the 19th Amendment.  The creative process began this past March.  Painting with a Twist corporate office approved and added four new designs celebrating the day when American women WON the right to vote.
These designs will be available in Painting with a Twist locations nationwide.Contact your local Painting With a Twist to schedule fundraisers or just a fun event featuring these new designs – celebrate the winning of the hard fought battle to vote!
~~~~~~~~~~~~~~~~~~~~~~~~~~~~~
AAUW Florida Brings Tech Trek to Stetson and FAU Jupiter with  STEM  camps for Middle School Girls
2019 TECH TREK FLORIDA STEM SUMMER CAMPS
Tech Trek Florida had another great year.  For the first time two one-week STEM camps were offered this year; each served 48 girls who will enter the 8th grade at the beginning of the academic year.  The girls lived in campus dorms, ate in the university cafeterias and went to classes and workshops in the campus classrooms and labs. In the morning the girls attended a , 4-day core class of their choice and rotated through eight different STEM workshops in the afternoon.  There was an interesting all camp activity each evening including a dinner with local women representing a variety of STEM careers. One day the girls went on an all-day visit to a nearby STEM related facility. The camp was free to the girls who were selected to attend a camp. However, their families were required to pay $50 registration fee as soon as the girls were notified that had they had been chosen to attend the camp of their choice
The earliest camp was held at Stetson University, DeLand, FL with Shawnrece Campbell as Camp Director.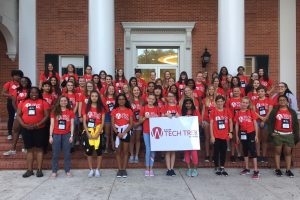 The girls spent the mornings in core courses including robotics, coding, rockets, and plastic pollution. In the afternoon they rotated through workshops dealing with engineering, math, physics, rumba, yoga, DNA, and 3D printing.  All participants spent time learning about herbarium science and helping Stetson's herbarium team on its cataloging project. One of the special events a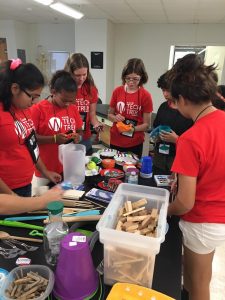 t the Stetson camp was a field trip to the Marine Discovery Center in New Smyrna Beach. At the Professional Women's night dinner the girls dined at tables with one or two women who have careers in a variety of STEM fields. This gave the girls an opportunity to ask the women why they chose those careers and what sort of things they did at work. During the evening the campers were delighted to meet Dr. Wendy Libby, president of Stetson University who has a B.S. in biology.
The second camp was held the following week at Florida Atlantic University in Jupiter Florida.  The girls chose from their 12-hour core courses in coding, engineering, marine biology and neuroscience.  In the afternoon they rotated through the 90-minute workshops in cyber security, neuroscience, finance delivered by Wells Fargo Bank personnel, rumba, creating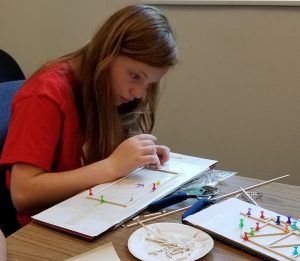 a power point presentation, chemistry and DNA.  The girls lived in a dorm and ate their meals in the dining hall.  All of their classes were held in the university classrooms and labs. Five of the evening activities were held in the student center.
One of the biggest highlights of the camp were the Professional Women's Night dinner held at the Abacoa Golf Club very near the FAU campus.  Professional Women in the area came from Aerojet Rocketdyne, Max Planck, Scripps, Office Depot and other STEM professionals representing a variety of careers ate at tables with the girls and answered their questions. A panel discussion followed the dinner.  The girls had an opportunity to ask more questions following the presentations
It was so exciting to see girls from across the state meet each other, become friends and learn that there were many other girls just like them with interests in STEM activities.  Past campers have related to us how they have continued to interact with or run into former campers as they move through high school and into college.
Thank you to all branches, corporate sponsors and individuals who make this once in a lifetime experiences available to the girls of Florida.
YOUNG WOMEN INTERESTED IN STEM AT A FLORIDA TECH TREK CAMP
At each Tech Trek camp the girls are immersed in a world that empowers and encourages them to think about themselves as future scientists, engineers, mathematicians, and computer specialists. They learn about the various STEM fields by attending core classes, work and Professional Women's Night where they meet women who are currently working in various STEM careers.  The girls also work in very small groups where they learn to build bridges, program robots to do specific tasks, write computer applications, etc.
For additional information visit the AAUW Florida Tech Trek website. You can help raise funds for the camps by shopping at smile.amazon.com and select the AAUW Florida Supporting Foundation as your charity. The Amazon Foundation will donate a small percentage of the price of the items you purchase to the foundation that sponsors the TechTrek camps.  Branches are encouraged to hold a Turn Out for Tech Trek  fundraiser to help support the program.
Are you excited about young women in STEM? Click here to visit the link for for more information or to become a sponsor!