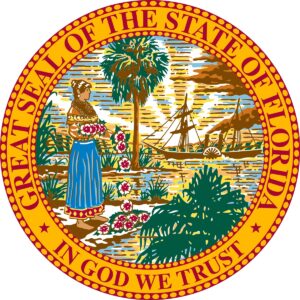 What You Need to Know About AAUW Public Policy in Florida
Public Policy is concerned with issues that come up in our democracy which we support or oppose based on our mission. Advocacy is the first noun in our AAUW mission statement expressing how we advance equity for women and girls, and it is the life of public policy. Actions on public policy can take the form of legislative advocacy or public education.
The guiding principles of our public policy come from the national Public Policy Priorities, which is developed during even-numbered years by the AAUW Public Policy Committee. It is submitted to the membership for a vote under the one-member-one-vote electronic voting system in the spring of odd-numbered years. This member-approved program informs the work of the national staff. 
In Florida, we follow the AAUW recommendation that "States and branches should also use the Public Policy Program to inform their advocacy efforts on state and local issues." 
AAUW Tax Operating Structure
AAUW branches and states are 501(c)(4) organizations, as is the AAUW Action Fund. According to "Political Campaign and Lobbying Activities of IRC 501(c)(4), (c)(5), and (c)(6) Organizations" by John Francis Reilly and Barbara A. Braig Allen, retrieved from the IRS website, 501(c)(4) organizations "may engage in an unlimited amount of lobbying, provided that the lobbying is related to the organization's exempt purpose."
Actually, even a 501(c)(3) can lobby but it's subject to a vague "not too much" restriction. The publication referenced above says that 501(c)(4) organizations may engage in political campaigns provided that this is not their primary activity, but it is AAUW's policy that we advocate for issues, not candidates. AAUW advises that we not join forces with a partisan organization in support of candidates for office, although we may join forces with such an organization in support or opposition to a policy.
State Public Policy Action
The AAUW Florida Co-Directors for Public Policy and the Public Policy Committee work together to identify legislative issues of interest each year. From Lexis-Nexis reports on Florida legislation filed and other sources, including legislators who have supported our priorities, we choose bills for further investigation. We prepare position papers on these bills in advance of the legislative session. 
The Florida Legislature normally convenes its annual regular 60-day session on the first Monday after the first Tuesday in March. In even-numbered years, the Legislature can move this date forward, and the session has started in January in recent even-numbered years. Much of the most important work of the legislative session occurs in committees, since bills must pass two to three committees before being heard on the floor of the House or Senate. Committee meetings often take place before the session starts. Committees offer us an opportunity to testify for or against bills.
In addition, we communicate regularly with branch public policy officers and presidents regarding public policy issues and advocacy opportunities. The directors or any of the committee members would love to visit your branch and talk about public policy.
AAUW Florida Lobby Days are held during the Florida legislative session annually. 
Branch Public Policy Action
Branches are key to accomplishing AAUW's mission because it requires local action. This is especially true in the public policy area.
Any branch may support or oppose a policy, ordinance, or bill by referencing the national Public Policy Program. According to the AAUW Model Bylaws for branches, Article III, "The policies and programs of AAUW shall be binding on all members engaged in AAUW activities, and no member shall use the name of AAUW to oppose such policies or programs." This does not restrict members' freedom of speech as individuals.
Advocacy projects Florida branches have undertaken include Get Out the Vote and voter registration projects, Equal Pay Day observances, in-district visits to local legislators both state and national, letters to the editor, and public issue forums. Branches can get information on such projects on the national website and from other branches in Florida. 
Discussions within the branch are valuable, but advocacy requires going out in public.  We encourage branches that conduct advocacy projects to report them to the national organization on the AAUW Advocacy and Event Report Back Form. This is very helpful to us at the state level as well as to other branches. We can and should learn from one another.
Individual Public Policy Action
First, make sure you are 1) registered to vote and 2) registered for AAUW Action Alerts. Become a Two-Minute Activist with the Action Network.   You will receive timely notices to email your legislators regarding current decisions. You will also receive Florida Action Alerts.
Florida offers wonderful resources to voters. Check your voter status and make any needed changes. You can find all your Florida and national representatives here. While you're on the Florida House of Representatives website, you can set up an account to track bills, and even watch sessions. The Florida Senate also has similar resources.