Celebrate the 100th Anniversary of Women's Right to Vote!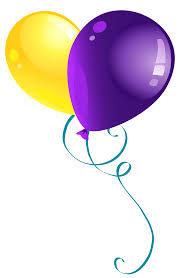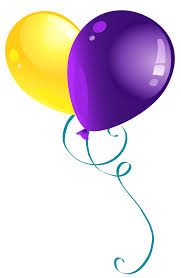 After a 72 year battle, women won the right to vote when Congress passed the 19th Amendment in 1919 and 36 states ratified it by 1920.  
How will your branch celebrate this historic event?
Here are some resources to get you started in your planning from Kimble Medley, AAUW FL Women's Vote Centennial Chair and Flagler County Branch Publicity and Social Media Chair.
AAUW Florida Essay Contest 2019 Template
Women Voting Skit Original Script
Women WON the Vote Skit Florida Revised
Forum: The Magazine of the Florida Humanities Council – Learn about Florida's suffragists in From Then to Now:  Women and Political Participation 1900 – 1982. https://floridahumanities.org/wp-content/uploads/2017/08/Vol_18_No_3_Winter_1995-1996.pdf
National Women's History Alliance – an American non-profit organization dedicated to honoring and preserving women's history.  https://nationalwomenshistoryalliance.org
National Women's History Alliance Gazette How Women Won the Vote-Volume Two (Part 1)  How Women Won the Vote-Volume Two (Part 2) How Women Won the Vote-Volume Two(Part 3)
Puzzlemaker through Discovery Education
offers easy ways to make your own puzzles – a great idea for generating discussion. 
Many thanks to AAUW Sun City/South Shore for sharing!
Women's Vote Centennial Initiative – a collaboration of women-centered organizations working to coordinate and amplify the centennial celebrations across the nation.                            Women's Vote Centennial Initiative Toolkit   &    WVCI Merchandise Toolkit
                               
FLorida Branches – Women's Vote Centennial Activities
Flagler County
Flagler County has planned activities throughout 2019 and 2020.  A project began early in 2019 to identify descendents of the first women to register to vote in the County and to honor these women through a variety of events.    Dear Women of Flagler Invitation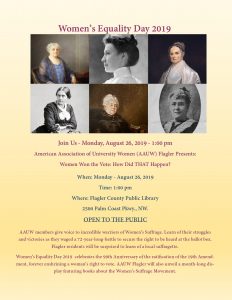 A Women's Equality Day program will be held on August 26, 2019 that features a member performed skit, Women Voting:  How Did THAT Happen?
The branch is sponsoring an essay contest for middle and high school students with the winners invited to the Women's History Month meeting in March 2020.
Sun City / South Shore
On July 13, 2019, members of AAUW Sun City / South Shore gathered to begin their celebration of 100 years of Woman's Suffrage.  Sixteen AAUW members, including 3 guests, celebrated the occasion with a luncheon. They discussed the history of the suffrage movement in Florida, and had some fun with games highlighting the year 1969.
Florida ratified the 19th Amendment to the US Constitution on May 13, 1969.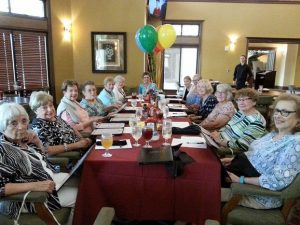 Vero Beach
Vero Beach will be celebrating its own 100th Anniversary on October 26th, 2019, and the Vero Beach Branch will be marching for the vote with a coalition of women's groups.