Become an AAUW Member Today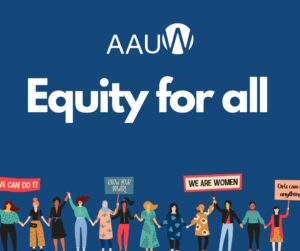 Be a part of Florida's AAUW community – working for gender equity since 1929 and part of a nationwide organization founded in 1881 by and for university college graduates. 
We're nonpartisan, fact-based, inclusive, intersectional, and intergenerational. We work to break down education and economic barriers so that all women have a fair chance. Members in some 30 branches throughout Florida make an impact in their local communities, with projects that focus on education, economic security, and equal opportunity for all. 
The state organization – AAUW Florida – connects the branches, creating a powerful coalition that addresses state and regional issues, and provides support for branch activities. All branch members are members of AAUW Florida.
Why you should join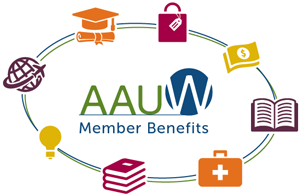 You'll be with like-minded people in your community to take action on current problems and issues. You'll develop friendships with dynamic, educated members of diverse occupations, lifestyles, and ethnic groups. And you'll have opportunities for professional networking. 
You'll benefit from connections to AAUW Florida and to AAUW National, which help make branch activities even more powerful, with active public policy advocacy at state and federal levels on issues such as Title IX, equal pay, gender equity, and more. You'll also be able to take advantage of discounts on a number of products and services. Learn more here.
Already a member? Make sure your membership is up-to-date. Renew now online or with your branch. 
Who is eligible?
Since we are an organization begun by and for university/college graduates, there is a membership eligibility requirement of an associate degree (or higher) from an accredited college or university. Alternately, a student affiliate membership is available for those who are enrolled in an accredited college or university.
Membership dues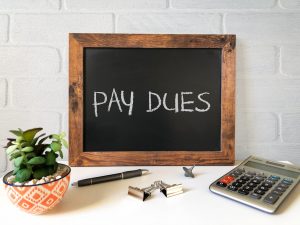 You can join the Florida branch near you, become a dual member of two branches, or join only at the state level if you're not near a branch. Students working on their degrees can join as student affiliates.
For 2023-2024:
Branch members

pay $72 per year for AAUW National membership. $12 per year for Florida state membership, plus $10 to $25 per year for branch membership, depending on the branch. All but $3 of National membership dues is tax-deductible because it supports AAUW Action Fund's Capitol Hill Lobby Corps and get-out-the-vote activities. Branch members who join at an event open to the public can get a 50 percent discount on the National dues fee.
Dual members

whose primary branch is in Florida pay only branch dues to the second branch. If their primary branch is in another state, state and branch dues are paid to the Florida branch.

Students

enrolled at a college or university can join a branch as a student affiliate by contacting the branch for membership and dues information. For some branches, students can join on the AAUW National website. Students who don't join a branch can get a free National e-membership if they're enrolled at one of 800

AAUW College and University Partners

. Those who aren't, pay $18.81 National dues.
Any accredited higher education institution is eligible to become a C/U member. Dues are $175 and fully tax-deductible. Members can appoint one or two eligible representatives to receive free national memberships. Local branch and state membership dues are an additional cost. Learn more here. 
Questions about membership? Contact Rose Llanos, AAUW Florida Director for Membership. Get more information on the AAUW National website.