2020 Convention
AAUW Florida Convention will be held April 18-19, 2020  at the Daytona Beach Resort and Conference Center.  Reservation and registration info will be posted as they become available.
Highlights of the 2018 Annual Convention "Stepping Forward Together"
SUNDAY, April 22, 2018
Kimberly Churches, CEO discusses the AAUW National Strategic Plan –  WATCH THE VIDEO
READ the Overview of the New Strategic Plan
MONDAY, April 23, 2018
Women, Economic Insecurity and Aging in the Florida Sunshine Mary Gatta, PhD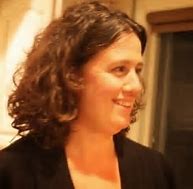 This report investigates the experiences of women in retirement in Florida.                                                        Download the full report for the American Association of University Women (AAUW) St. Augustine and Jacksonville Branches
Download the 5 page Key findings report with talking points
Stepping into the Future Together – Financially with Kathy VanderVliet, Director for Finance AAUW FL
Click here to download a copy of Stepping Forward Together Financially
~~~~~~~~~~~~~~~~~~~~~~~~~~~~~~
TUESDAY, April 24, 2018
Conversation on Choice – Pat DeWitt, Director for Public Policy, AAUW FL 
At the AAUW-FL State Convention of 2016, then-Representative Lori Berman appeared as a member of a panel on pay equity along with Lilly Ledbetter and Lois Frankel. We asked Berman if she would be willing to work with AAUW on an Equal Pay bill for Florida. Berman's office, including her legislative aide Abby Ross, worked with AAUW's State Public Policy Analyst, Kate Nielson, during the summer of 2016 to draft a bill. The Helen Gordon Davis Fair Pay Protection Act bill was filed in the 2017 Florida legislative session and re-edited and filed for the 2018 session. Even though, despite much effort, press conferences, and rallies in Tallahassee, the bill was never heard in committee, I am proposing a resolution to thank Lori Berman and Abby Ross for their efforts to improve women's pay equity in Florida. It is appropriate at this time because Berman reached her term limit in the Florida House and is now Senator Lori Berman from District 31 in southeast Florida. For more information, please contact Patricia DeWitt, Director for Public Policy, aauwfldewitt@gmail.com, 706-766-5068
Please vote for this resolution when you receive the One Member One Vote invitation!
Click here to download a copy of RESOLUTION TITLE/SUBJECT: Recognition of Principal Sponsors of the Helen Gordon Davis Fair Pay Protection Act
~~~~~~~~~~~~~~~~~~~~~~~~~~~~
Stepping into the Future Together – Branch Presidents with Patricia Ross, Incoming President
Click here to download Stepping Into the Future with Pat Ross(This presentation has been condensed from its original due to the size of the file).
The 2018 AAUW Florida State Annual Convention was an amazing weekend filled with networking, workshops and empowerment! Make plans to join us at next year's annual meeting!

~~~~~~2017 Annual Convention moments ~~~~~~