Funding for Branch Programs and Projects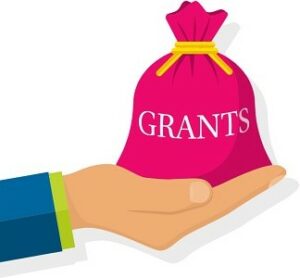 Does your branch have an idea for an AAUW mission-based program or project that requires funding to carry it to fruition? What about working with another branch on a larger project? 
An AAUW FL Project Grant may be able to help. These grants, previously known as mini grants, provide funding for projects that advance the AAUW FL mission and/or provide opportunities for women and girls to achieve their full potential. Any AAUW FL branch may submit a proposal that has direct community impact and follows the stated purposes. 
Funding for a single branch ranges from $100 to $500. Any two branches who choose to work together on a larger project may apply for up to $1500.  
Applications must be submitted in time to meet one of three deadlines:  October 1, December 15, February 15.  Applications will be reviewed, and final approval given at meetings of the state board of directors held later in October, January, and March. 
Download the guidelines and instructions, as well as all applicable forms, below: 
2023 Projects Approved
Need some examples? Here are highlights of projects approved by the project grant committee, and then by the state board. 
Tampa & Sun City Center:  B.E.S.T.-X (Better Empowered Self Training Experience Expo) 
$1,500 award – Total budget: $4,196
A half-day expo for women and men seeking training and resources to empower them personally and in their career journey and done in collaboration with other community groups: Dress for Success; National Coalition of 100 Black Women, Tampa chapter; and the AAUW student affiliate at the University of South Florida. 
The project included a motivational speaker; vendor tables of women-owned businesses; help with salary negotiation, resumes, career advice, health screenings; panel discussions to help those returning to work; networking opportunities.
Committee comments: The committee believed the scope was too ambitious for the time period, but also that the project was worthwhile, and branches should get the chance to accomplish even part of this idea. So, the application was sent back for revision and approved on re-submission. Follow-up with attendees to assess how helpful the expo was and a report on lessons-learned to share with other branches were requested.
Manatee & Bradenton: Math Superstars Program 
$1, 500 award – Total budget: $1,868
This math competition for fourth- and fifth-grade students is an annual event, created jointly with the Manatee County School Board and held for many years.
Committee comments: The committee had reservations about giving funds for a project that is not controlled by the branches. However, approval was given because the branches are making an effort to attract new members during the event; the project addresses one of the AAUW's goals; and the project was originally a joint project of the branch and the school district. 
The project was approved for a one-time grant only, as per the guidelines. The branches were asked if a speaker who shared how math helps in later life could be added to the program. 
 St. Augustine: Human Trafficking Forum
$300 award – Total budget: $301 plus in-kind or member donations of $1,138
This two-hour panel of six presenters and a moderator was open to the public. Information tables from various groups, including AAUW, were provided. Click here for more details. 
Weston & Nova Southeastern University: Academic Freedom presentation – Elegy for Academia:  Free Speech, Academic Freedom, and the Future of the Profession
$1,500 award – Total budget: $3,580
A one-hour public meeting at Nova Southeastern University with a speaker and discussion. Lunch provided. Faculty and staff at neighboring institutions of higher education, the League of Women Voters, and others attended. The session explored the benefits of academic freedom to the community at large and explored First Amendment jurisprudence and related issues of academic freedom as they impact K-12 teachers and university faculty. Click here for more details. 
Greater Naples:  Diversity, Equity, and Inclusion Workshop – Ways to Build an Authentic Culture of Belonging:  A Presentation and Workshop
$500 award – Total budget: $6,004
A workshop with a speaker and a working session on how attendees can build a culture of belonging in their own organization. Dinner provided.  Tickets cost $55. The speaker is the president of Framingham State University in Massachusetts. Click here for more details. 
Orlando/Winter Park & Daytona Beach: Sewage – If Your Pipes Could Talk
$960 award – Total budget: $2,360
A three-hour event with speakers and breakout sessions aimed at educating women about their daily impact on water quality in the household and what happens at wastewater treatment plants. Collaborators included the League of Women Voters and Seminole County experts. Attendees were asked change their water-related household activities and sign a petition for a constitutional amendment entitled 'Right to Clean and Healthy Waters'.
There is a local STEM high school program on environmental water technology and another objective is to spread awareness and increase the number of women in this field.