The American Association of University Women, a 501(c)(3) corporation, advances equity for women and girls through advocacy, education, philanthropy, and research. Founded in November 1881, AAUW is open to all graduates who hold a associate or equivalent, baccalaureate or higher degree from a qualified educational institution, a degree from a foreign institution recognized by the International Federation of University Women (IFUW), or a foreign degree acceptable as a basis for admission to graduate schools at regionally accredited universities in the United States as well as students enrolled at qualified educational institutions.
Just published!
Women's Words
A Collection: Poems and Short Stories
By the Creative Writers of the
American Association of University Women Vero Beach Branch
___________________________________________________________________________________
AAUW Florida History
AAUW Florida began in 1929 and has been active ever since. Thirteen years earlier in 1916 a group of Tampa women organized as a branch of the Southern Association of College Women. It was the only branch in the state until 1923 when a Tallahassee group organized a second branch. The two groups were joined by St. Petersburg in 1924, and then followed by Jacksonville, Miami, Gainesville, Pensacola, and Sarasota in 1926, Hollywood in 1927 and Central Florida (now Orlando-Winter Park) in 1928. These branches were the founding branches of AAUW Florida. Over the years the number of branches has varied as has the total membership. Presently we have 39 branches with a total branch membership of approximately 2,000 and there are another 1000 AAUW members living in Florida who are not affiliated with a branch.
AAUW Mission Statement: AAUW advances equity for all women and girls through advocacy, education, philanthropy, and research.

AAUW Value Promise: By joining AAUW, we belong to a community that breaks through educational and economic barriers so all women have a fair chance.
CONFERENCES AND CONVENTIONS – A GREAT WAY TO NETWORK!
AAUW holds a biennial convention in odd numbered years.
AAUW also sponsors an annual National Conference for College Women Student Leaders (NCCWSL) on the campus of the University of Maryland in College Park. Click her to visit the site for more information on this transformative event for young women!
The AAUW Funds are income tax deductible to the donors. These funds include:
The AAUW Educational Opportunities Fund provides funds to advance education, research, and self-development for women and to foster equity and positive societal change.

The AAUW Legal Advocacy Fund provides funding and a support system for women seeking judicial redress for sex discrimination in the workplace.

The AAUW Public Policy Fund provides funding for Government Relations, Civic Engagement and Field Organizing.

The Leadership Programs Fund provides funding for leadership training events.

In principle and practice, AAUW values and seeks a diverse membership. There shall be no barriers to full participation in this organization on the basis of gender, race, creed, age, sexual orientation, national origin or disability.
The AAUW Action Fund supports and advocates for legislation, policies, and procedures related to women's equity and education which qualifies it as a 501(c)(4) organization. Contributions to it are not income tax deductible to the donors.
AAUW provides an opportunity to use education to make a difference.
---
Learn about AAUW Florida's new strategic plan!
The Florida Strategic Plan was created at a recent Florida state board meeting and is based on the AAUW Strategic Plan that was developed during an inclusive process involving the AAUW Board of Directors and staff. Click on the graphic above to enlarge it so it is easily readable.
---
The Branch Leadership Support Training Conference Calls
ARE YOU TRYING TO FIGURE OUT HOW TO REACH NEW PROSPECTIVE MEMBERS IN YOUR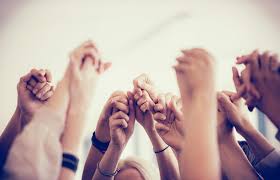 COMMUNITIES AND GROW YOUR BRANCH?
WE WANT TO HELP YOU– Make plans to participate in our skills Training Calls for Branches! AAUW Florida is working hard to develop a communications plan to meet the unique needs of our local branches and prospective members.
AAUW has a wide range of resources to support your branch development efforts. We want to hear from you; want to know your needs and share some available resources to help your branch grow!
---
Branch Leadership Development calls are scheduled for:
Monday, February 4 at 7 pm: Membership: Learn how to make your job easier by using the MPP among other topics.
February 12 at 4:30: Women's Economic Security: Learn more about Dr. Mary Gatta's preliminary research on Hispanic Women in Florida.
March: Public Policy
The conversations are led by various AAUW Florida Board Members and branch experts
Network and Connect with other branches to learn strategies and techniques that can help your branch and give leaders the confidence they need to take on new challenges. Read more