AAUW Pompano: 3041
South Florida 
OFFICERS 2020-2021
Co-President 

Co-President

Kathy McGrath-Burger
Director for Membership
Jane Brofee
Co-Director for Program
Sara Lee
Co-Director for Program
Helen Elkiss
Director for Finance
Margaret McGrath
Co-Director for Finance
Anna Motzner
Recording Secretary
Helene Desloge
Corresponding Secretary
Judy Kahr
Parliamentarian
Judy Kahr
Directory Editor
Helen Elkiss
Director for Public Policy
Kathy McGrath-Burger

 Branch Members: 38
 Link to Branch Website: Not available at this time.
Name of Branch Newsletter: AAUW Pompano Beach https://aauw-fl.aauw.net/branches/newsletters/

Branch Calendar for 2019-2020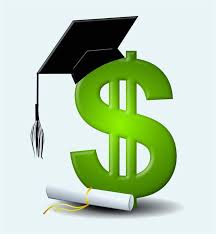 Annual "Dollars for Scholars" Fundraiser – March 14, 2020
Luncheon and Author Presentation
Click on the link below to get your registration form
Dollars 4 scholars reg form 2020
Branch Meetings:  Meetings are held on the First Tuesday of the month.  No meeting in December or March.  Light refreshments will be available.   Location:  Emma Lou Olsen Civic Center located at 1801 NE 6th Street, Pompano Beach, FL. Meetings begin at 12:30 p.m.
Literature Meetings will be held on a Friday.  No Literature Meeting in December.  Literature Meetings will be held at a member's home, except for November at Civic Center.  Light refreshments; dessert and beverages will be served.  Please RSVP to the hostess if you plan to attend.  Check directory or newsletter for addresses and phone numbers or emails (and any changes in location or book to be read.)
Board Meetings will start promptly at 11:00 AM and end at 12:25 PM at the Emma Lou Olsen Civic Center, Pompano Beach.  All officers and standing committee chairs are asked to attend.  If unable to do so, please notify the president.  Members are welcome to attend.
Lunch/Bridge/Scrabble Games will be at 11:30 AM the 2nd and 4th Thursday of each month at the Red Lobster: 5950 N. Federal Highway, Ft. Lauderdale.  Co-Chairs:  Carol Combs and Eileen Dagit.
Dining Club will meet at a designated restaurant at 5:00 PM.  Look in our monthly newsletter for details.
Please check monthly newsletter for changes and updates.