AAUW Pompano: 3041
South Florida
OFFICERS 2022-2023
Co-President

Co-President

Kathy McGrath-Burger
Director for Membership
Jane Brofee
Co-Director for Program
Sara Lee
Co-Director for Program
Helen Elkiss
Director for Finance
Margaret McGrath
Co-Director for Finance
Anna Motzner
Recording Secretary
Helene Desloge
Corresponding Secretary
Judy Kahr
Parliamentarian
Judy Kahr
Directory Editor
Helen Elkiss
Director for Public Policy
Kathy McGrath-Burger

Branch Members: 38
Link to Branch Website: Not available at this time.
Name of Branch Newsletter: AAUW Pompano Beach https://aauw-fl.aauw.net/branches/newsletters/

Branch Calendar for 2022-2023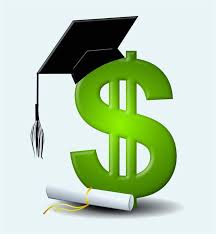 AAUW Pompano Beach Dollars for Scholars
Luncheon & Author Presentation
March 24, 2023
Luncheon and Author Presentation
Our annual "Dollars for Scholars" fundraiser supports our local Pompano Beach scholarship fund for deserving women. Join us! Bring your friends! Participate in our raffle!
When: March 24, 2023 (Friday) at 11:30 a.m.
Where: Sea Watch on the Ocean, 6002 N. Ocean Blvd., Ft. Lauderdale
(valet parking available)
Who: M.E. Browning: Mystery Writer & Retired Police Captain
Colorado Book Award-winning author M.E. Browning writes the Jo Wyatt Mysteries and the Agatha-nominated, award-winning Mer Cavallo Mysteries (as Micki Browning). She also writes short stories and nonfiction. An FBI National Academy graduate, Micki worked in municipal law enforcement for more than two decades and retired as a captain before turning to a life of crime fiction. She will discuss her new book, Mercy Creek, a thriller about the disappearance of a young girl. Books available to buy. Connect with Micki at mebrowning.com
Cost: $55/person (Entrée includes choice of salad or clam chowder, seasonal vegetable/starch, bread, coffee or tea. Dessert — chocolate Trifle. (Soft drinks not included.)
Information contact: Kathy McGrath-Burger 954.401-6430 (C) email: mcgrathb@bellsouth.net
Visit our website: https://pompanobeach-fl.aauw.net/