ARE YOU TRYING TO FIGURE OUT HOW TO REACH NEW PROSPECTIVE MEMBERS IN YOUR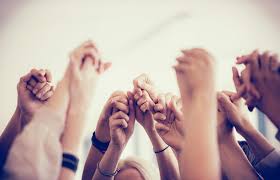 COMMUNITIES AND GROW YOUR CHAPTER?
WE WANT TO HELP YOU– Make plans to participate in our SKILLS Training Calls for Chapters!
At the AAUW Florida state chapter, we are working hard to develop a communications plan to meet the unique needs of our local chapters and prospective members.
AAUW has a wide range of resources to support your branch development efforts. We want to hear from you; want to know your needs and share some available resources to help your chapter grow! Check back for upcoming dates and other great topics!
 WHEN: 
Branch Leadership series calls run August through April. Be sure to check back in July for the schedule on our next series!
  Conversation is led by Antoinette Kruse, Communications Director and Branch Experts
 HOW TO JOIN THE CALL:
Dial the No-Cost Conference Telephone Number:
712-432-3900
When prompted, enter in Conference Access Code:
596285 #
Questions? Suggestions? Feel free to send me an email!
Join the conversation on communications!
Antoinette Kruse, MSW
Communication Director
AAUW Florida State Chapter