2022 Issues in Florida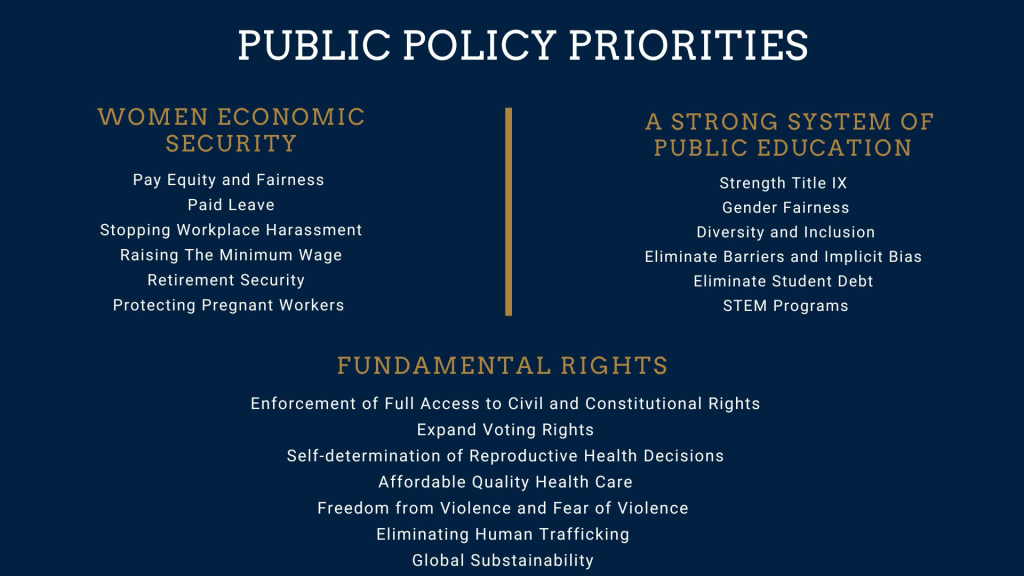 Keeping Tabs on Lawmakers
AAUW has strong opinions about issues that matter to women and girls – issues that are central to providing equity and equal opportunity. And we work to be sure that our voices are heard by lawmakers at all levels.
AAUW National maintains a strong lobbying presence in Washington D.C. In Florida,  our annual Lobby Days in Tallahassee gives us the chance to meet legislators face-to-face so they know where we stand. We also maintain a bill tracker when the legislature is in session, so everyone can keep tabs on on the progress of legislation important to our mission.
Taking a Stand on the Issues
Gender Pay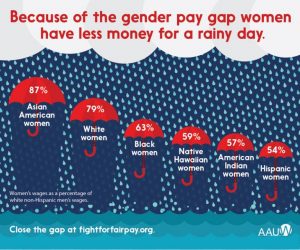 We support "fairness in compensation, equitable access and advancement in employment, and vigorous enforcement of employment antidiscrimination…we are fighting to end the Pay Gap … ." Read more about AAUW's stand.
For specifics about the economic security of working Black women, Hispanic women, and the elderly in Florida, read the research by Mary Gatta, sociology professor in The City University of New York.
Title IX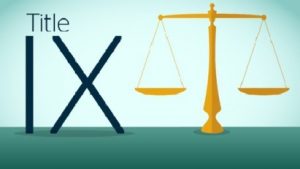 We support a strong system of public education that promotes gender fairness, equity, and diversity, and the vigorous enforcement of Title IX and all other civil rights laws pertaining to education.
Title IX of the Education Amendments of 1972 was the first comprehensive federal law to prohibit sex discrimination in education. It covers women and men, girls and boys, and staff and students in any educational institution or program that receives federal funds. This includes local school districts, colleges and universities, for-profit schools, career and technical education agencies, libraries, and museums. Music classes or choirs, sex education classes, and sports involving bodily contact are exempt from Title IX, as are religious institutions if the law would violate their religious tenets. Admissions policies at private undergraduate institutions are also exempt. Read more about AAUW's stand.
Sexual Harassment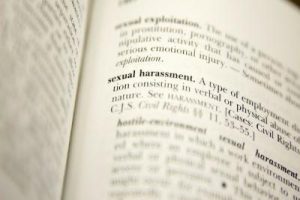 Sexual harassment is a form of sex discrimination that violates Title VII of the Civil Rights Act of 1964. Title VII is a federal law that prohibits discrimination in employment on the basis of sex, race, color, national origin, and religion, and it applies to employers with 15 or more employees, including federal, state, and local governments. Even with Title VII's protections, many people across the country still face sexual harassment in their workplaces. Read more about AAUW's stand.  
Stop Human Trafficking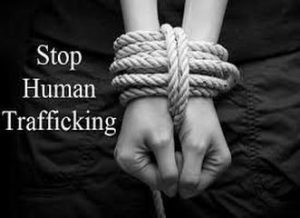 AAUW supports legislation to prevent human trafficking. We believe in accordance with National, "global interdependence requires national and international policies against human trafficking that promote peace, justice, human rights, sustainable development, and mutual security for all people."   Get quick facts about human trafficking.. 
Access to Health Care and Family Planning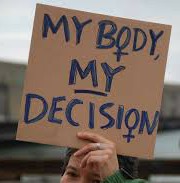 AAUW supports the right of every woman to safe, affordable, and comprehensive family planning and reproductive health services. AAUW's Public Policy Priorities advocate "to guarantee equality, individual rights and social justice for a diverse society, AAUW supports: choice in the determination of one's reproductive rights life and increased access to quality affordable health care and family planning services, including expansion of patient rights." Learn more about AAUW's stand.