2020-2022 AAUW FL Strategic Plan
Our board of directors recently approved a strategic plan for AAUW Florida that sets goals for the next two years. The plan is aligned with the four areas of focus in the AAUW National plan: education and training; economic security; leadership; and governance and sustainability.
For each of the major goals shown in the table, below, the board also developed a series of specific actions and responsibilities for accomplishing the goals, along with a timeline and measurement criteria. Contact a board member if your branch would like a copy of the detailed action item lists.
(Click the table to enlarge it.)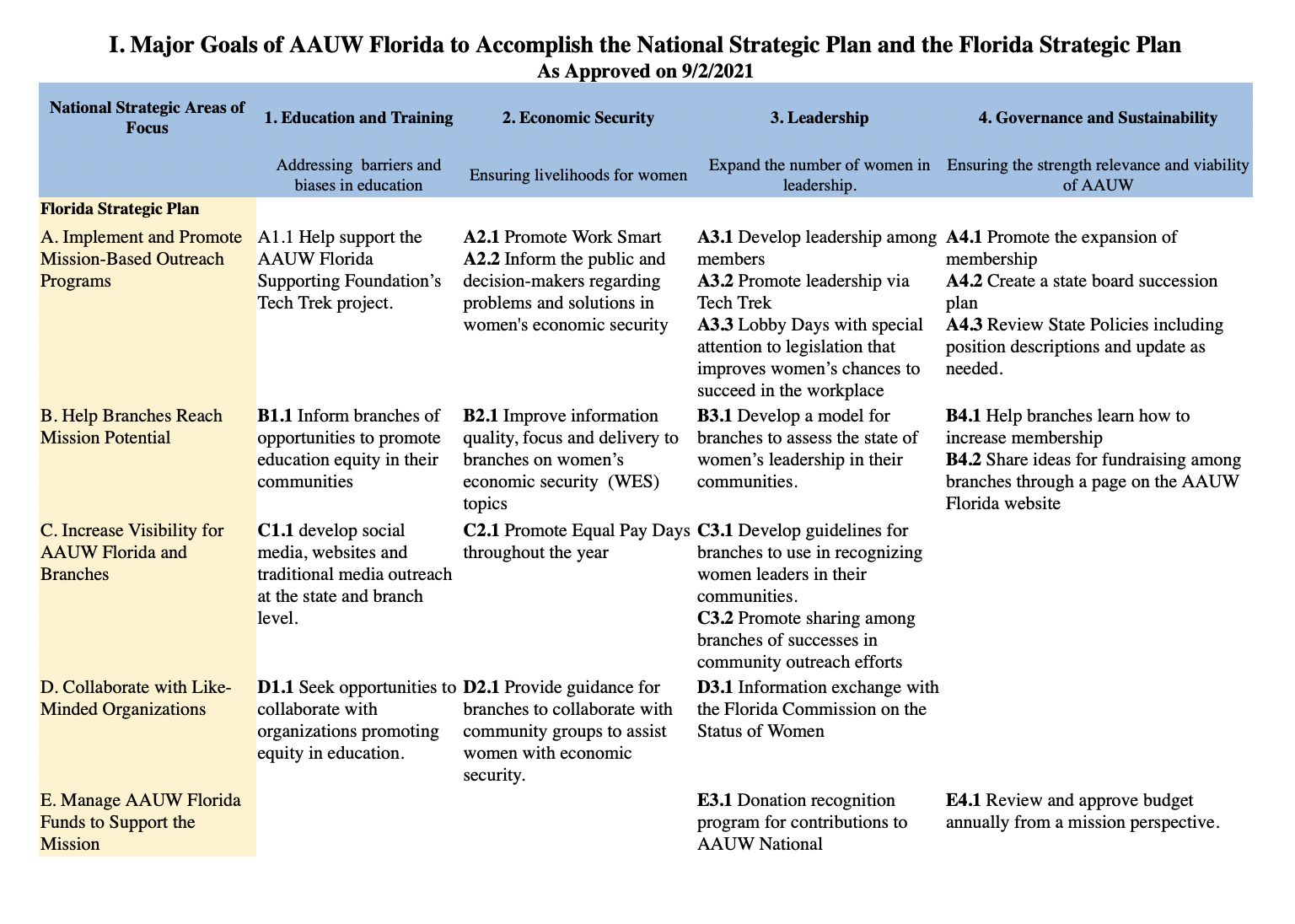 Click on the link below to see details of the Strategic Plan
Expansion of AAUW FL Major Goals: Objectives, Responsibility, Timeline, Measurement